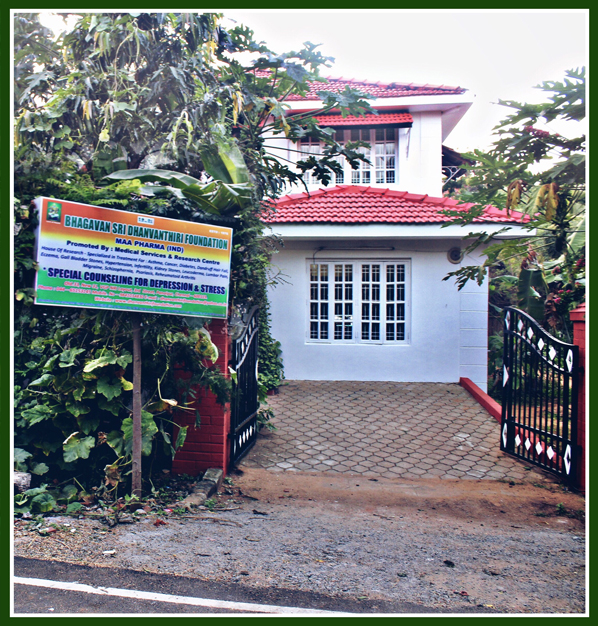 Bhagavan Sri Dhanvanthiri Foundation
A spiritually oriented healthcare research organization founded in 1976, our mission is to find cure for many chronic diseases that torment mankind, using conventional modes of treatment relying entirely on the powers of Nature (Panchaboothas & solar energy).
MAA PHARMA (IND), the pharmaceutical company that we have promoted, in collaboration with Bhagavan Sri Dhanvanthiri foundation is utilizing R&D facilities to support the improvement of the bone marrow function by removing the impurities in the blood using the traditional knowledge of medicinal plants and recovery of useful molecules for effective functioning of the human circulatory system, thus by generating fresh blood, which in turn cures many incurable chronic illness and alarming threatful diseases of today's world.
Dr. S. Parthasarathy, M.D., Ph.D (co-med), who is the founder-promoter and the Managing Trustee of the Foundation, is a professor of Nutrition and Food Supplements and an accomplished scientist in the field. The Holistic Nutrient Therapy that we practise is his brainchild. Thousands of patients from all walks of society, including a number of Indian and foreign dignitaries, suffering from various ailments have since found relief under his expert care. Renowned for his diagnostic prowess by reading the pulse alone; he is a dedicated professional who has taken up the challenging mission of curing patients who respond poorly to other forms of treatment including those considered terminally ill and achieved a success percentage that is both astounding and miraculous.
He has carried out extensive research on the contributory role of plant life in human health and identified a number of plants which can aid in strengthening our immune system. The therapeutic formulations he has devised are based on the healing powers of vital nutrients the plants carry. He regularly conducts seminars and awareness programmes all over India and plans to extend them overseas.